Fort Lauderdale, often called the "Venice of America," is a paradise for yacht enthusiasts. This sunny coastal city, with its intricate network of canals and waterways, has earned a well-deserved reputation as one of the world's premier yachting destinations. With numerous yacht marinas, yacht dealers, and exclusive waterfront communities, Fort Lauderdale offers the perfect playground for those who appreciate the finer things in life. In this article, we'll take you on a tour of the luxury yacht scene in Fort Lauderdale, discussing the best marinas, local setbacks, yacht dealers, navigation tips, and the most desirable neighborhoods to live in.
The Pinnacle of Yachting in Fort Lauderdale
With over 300 miles of navigable waterways, Fort Lauderdale has become a haven for yacht enthusiasts. Yacht owners, captains, and crew from around the world gather in this yachting paradise to enjoy the perfect blend of sun, sea, and style. Whether you're an experienced yacht owner or an aspiring one, Fort Lauderdale offers an unmatched yachting experience.
Choosing the Right Yacht Marina
Fort Lauderdale is home to some of the world's most renowned yacht marinas, making it an ideal base for nautical adventures. Here are a few marinas that deserve special mention:
Bahia Mar Fort Lauderdale Beach: Located in the heart of Fort Lauderdale Beach, this marina boasts a prime location with access to pristine beaches, upscale dining, and vibrant nightlife. It's the perfect place to dock your yacht to experience the city's glamour.
Lauderdale Marine Center: As one of the largest yacht repair centers in the United States, Lauderdale Marine Center offers extensive services for yacht maintenance, refit, and repair. The marina is ideal for those who value superior yacht care.
The Sails Marina: Nestled in the heart of downtown Fort Lauderdale, this marina offers deep-water slips with incredible access to the city's lively cultural scene, restaurants, and boutiques.
Pier Sixty-Six Marina: Recently renovated, Pier Sixty-Six is an iconic marina renowned for its luxury accommodations, making it a hub for yacht owners and their guests.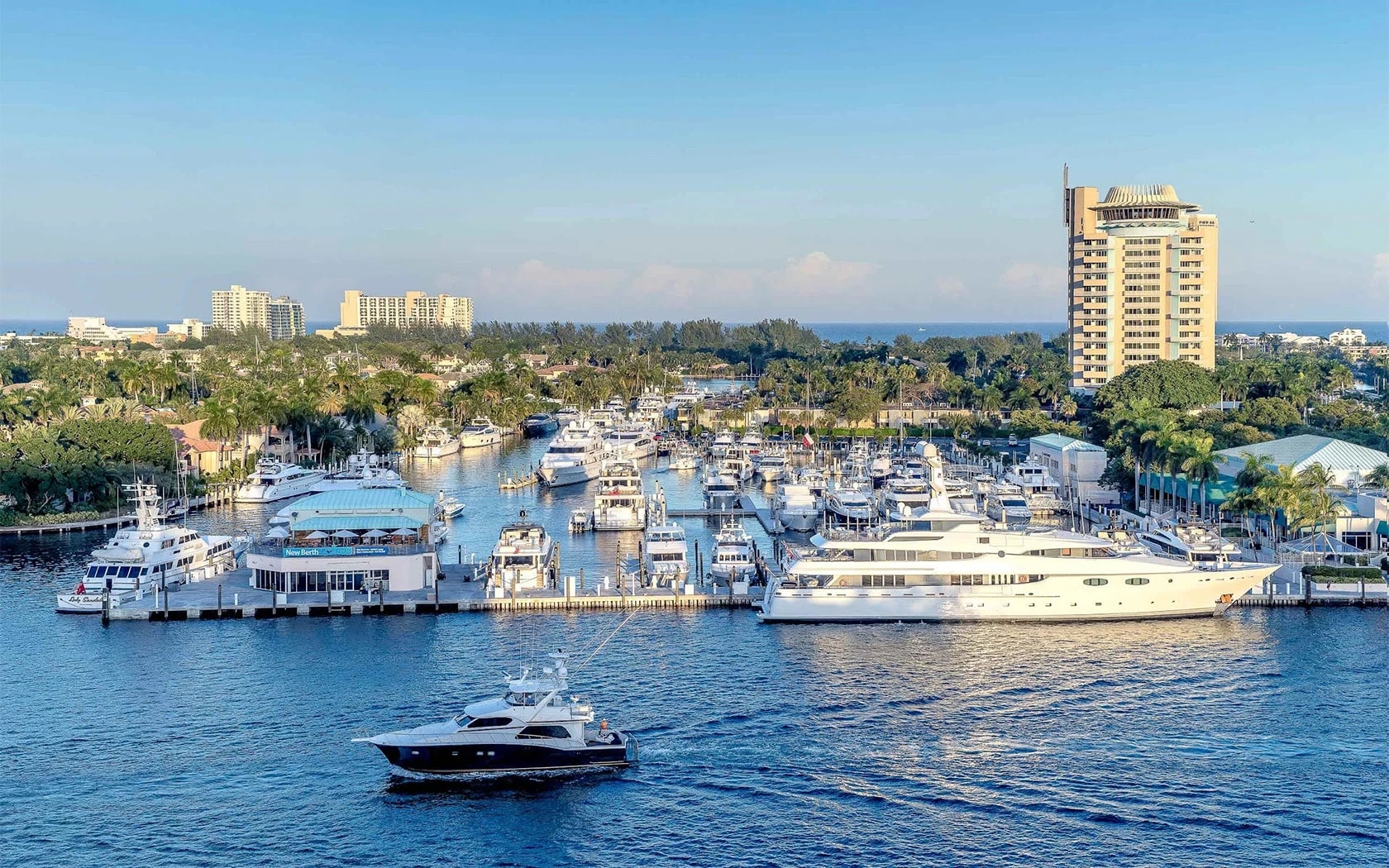 Choosing a suitable marina depends on your individual preferences and needs. Some marinas focus on providing comprehensive yacht maintenance and repair services, while others emphasize a vibrant social atmosphere. Whatever your priorities, Fort Lauderdale's marinas offer the perfect setting for your yachting lifestyle.
Navigating the Setbacks
Fort Lauderdale's yachting scene is not without its setbacks. While it's a dream destination for yacht owners, there are a few challenges that come with the territory. One such challenge is the city's numerous fixed bridges, which limit the size of vessels that can traverse the Intracoastal Waterway. It's essential to have an experienced crew that can expertly navigate these bridges and be mindful of tide schedules to maximize your yacht's utility.
Yacht Dealers in Fort Lauderdale
If you're in the market for a new yacht or looking to add to your collection, Fort Lauderdale is home to some of the most prestigious yacht dealers in the world. Reputable dealers such as Denison Yachting, Northrop & Johnson, and HMY Yacht Sales have established a strong presence in the city. These professionals can help you find the perfect yacht that meets your needs and desires.
Navigating the Waters
Whether you're an experienced captain or a novice sailor, navigating Fort Lauderdale's waterways requires some local knowledge. Keep these tips in mind:
Stay Informed: Familiarize yourself with local tides, currents, and weather conditions. Regularly check tide schedules to ensure safe passage under fixed bridges.

Chart Your Course: Invest in reliable navigation technology, such as GPS, radar, and depth sounders. These tools will help you navigate with confidence.

Stay Safe: Always prioritize safety on your yacht. Ensure your vessel is well-equipped with life jackets, fire extinguishers, and other essential safety equipment.

Follow Regulations: Fort Lauderdale's waterways have specific regulations and no-wake zones. It's crucial to adhere to these rules to ensure a smooth and enjoyable yachting experience.
Where to Live in Fort Lauderdale with a Yacht
Living in Fort Lauderdale offers an unparalleled waterfront lifestyle. When selecting your ideal neighborhood, consider your preferences and priorities. Here are some of the top choices for yacht owners:
1. Las Olas Isles: Located in the heart of Fort Lauderdale, this upscale community is renowned for its luxurious waterfront estates and deep-water access. It's a top choice for yacht owners looking for spacious, exclusive properties.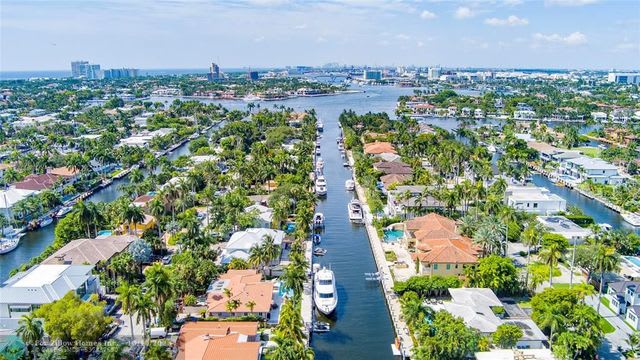 2. Harbor Beach: Nestled on the southeast side of Fort Lauderdale, Harbor Beach is an exclusive community with a private marina, offering direct ocean access for yacht owners. The neighborhood is known for its privacy and security.
3. Sunrise Key: Just minutes from downtown Fort Lauderdale, Sunrise Key is a secluded island community with deep-water canals, making it a favorite among yacht owners.
4. Riviera Isles: With stunning views of the Intracoastal Waterway, Riviera Isles offers magnificent Mediterranean-style homes, many of which have private docks.
5. Idlewyld: This prestigious neighborhood is famous for its luxury estates and deep-water access, making it an excellent choice for yacht owners.
Conclusion
Fort Lauderdale's luxury yacht scene is more than just a destination; it's a lifestyle. With top-notch marinas, an abundance of yacht dealers, and exquisite waterfront neighborhoods, this city is a dream come true for those who appreciate the yachting way of life. While there are some challenges, including fixed bridges, these obstacles are easily overcome with the right knowledge and resources. If you aspire to live the yachting dream, Fort Lauderdale is the place to anchor your ambitions and embark on an unforgettable voyage along the sun-soaked Florida coast.